logo design prices south africa
logo designers
branding and logo design companies
logo design agency
branding agency logo
logo and brand design
logo design company
logo creation services
graphic and web design
graphic design
graphic designer in south africa
graphic design port elizabeth
graphic design Pretoria south africa
graphic designers Pretoria
top graphic design companies
graphic design services
graphic designer port elizabeth
graphic design companies in south africa
graphic design courses online south africa
graphic design Pretoria
graphic design companies
graphic design company
Print Design Pretoria
Graphic designers east London
Logo and brand Designers Pretoria
Graphic and logo design Packages
web and brand Designers Pretoria
Welcome to the best graphic designers in Pretoria
You can't expect successful outcomes from your branding campaign unless it is powered by a highly creative graphic designer. With that being said, here's what graphic design can do for your business. There's no limit to what you can get designed at New perspective Design. Whether you're looking for a spectacular new logo or some stunning flyers. Our talented graphic designers at New perspective Design can make it happen. New perspective Design prides itself on its high-quality graphic design. Freelancers who deliver only the best graphic design services in Pretoria. Find the right design service for you below and get the design you'll love today!
Do I need to hire a Graphic Designer?
To summarize we created a list of why it would be beneficial for you to hire a professional graphic designer.
Graphic design is an important tool to help any business make a positive, lasting impression. The first time a visitor interacts with your brand will set the tone for the rest of your business relationship. And usually, that first interaction comes in the form of visual marketing materials. It could be a business card, a new landing page on your website, a poster, a flyer, a social media post, or even your product packaging.
Graphic designers also help you create a strong brand identity, which is a really important aspect to help your marketing campaign. The best example of a strong brand identity is your business logo. Your logo is the main link that connects your business with potential customers. That is why many companies are craving for a highly creative, powerful logo. And, that single aspect is strong enough to explain the importance of graphic design for your business, isn't it?
All the design related to your business (including logo, packaging, leaflets, business cards etc.) are a strong sign of your professionalism. A professional appearance distinguishes your product, and business, from others, allowing you to gain new customers and encourage existing clients to stick to your products and/or services.
Quality graphic designs help your business gain credibility. Such credibility plays an important role, particularly when the competition in your industry is intense. Customers are more likely to buy products that come with better credibility. In addition to that, a polished look could be the deciding factor in convincing those who are looking to build partnerships with your business. So, use a good graphic design to increase the credibility of your business.
Having fantastic visual design can really change how your audience (or customers) view you. In fact, the great graphic design goes way past just making things look good. As well as a strong visual impression, the brilliant graphic design enables you to amplify your efforts and get your message across in a way that will make people take notice. Making the correct first impression is vital. With great design principles, you can create an image of your company that stays in the mind of your audiences. Add to this consistency across all of your materials, and you will quickly be able to build trust in your brand. As well as communicating with your audience visually, you'll be able to convey your values. Things like having a well-defined logo can be the first step towards perfect brand recognition. It is well known that we are very visual creatures. Having the right content, designed in the right way, can really encourage your audience to learn more about your business. Being able to express ideas visually can also help to break down complex content that can be difficult to get across with words alone. This combination of benefits allows you to build a great relationship with your audience over time. This can transform into growth for your brand or increased revenue (depending on your goals).
---
Pretoria is full of medium to small graphic designers. Some are freelancers while others are part of graphic design agencies or companies. We have compiled a list of the top tend graphic designers in Pretoria
Pretoria CBD, Pretoria
Pretoria's first choice for Graphics, websites, branding and marketing. Website Design Pretoria | Marketing & Branding Pretoria | Logo & Business card Design Pretoria | Graphic Design Company Pretoria.
Nahoon Beach, Pretoria
Visual Communication. IGUANA media was established in 2011 and is run by Deon Lieberum (that's me), providing Graphic Design services. My focus is graphic, brand, logo and web design. Printing of marketing material, stationery,
Workshop 12 Design & Print
Nahoon Beach, Pretoria
Good design, good business, always on time. Publishing advertising magazines. Own monthly publication What's On in and around Pretoria. Book layout, magazine layout, advert design, posters, flyers, banners, corporate identities.
Selborne, Pretoria
Multimedia Business. PRINTING AND EMBROIDERY ON YOUR DESIGN, BRANDED WORKWEAR AND UNIFORMS, HOSPITALITY HOTEL BRANDED TOWELS & BEDDING, BRANDED GIFTS, NOVELTIES, PRINTED OR EMBROIDERED T-SHIRTS AND GOLF SHIRT, CAPS PRINTED BY DESIGN
Pretoria CBD, Pretoria
Contact Miss H. Ndlovu: 0731882905. My company is a 100% youth-owned enterprise operated by women. Masisebenzisaneni, ndiyabulela!. We supply and print apparel (T-shirts, caps, hoodies, etc) using our screen printing equipment,
Aidah Creative Enterprise
Pretoria CBD, Pretoria
Aidah creative enterprise was established as a creative and professional Graphic, Media design and technology studio in Pretoria. If you looking for creative media design, graphics, and web design in Pretoria then Aidah creative enterprise can offer you solutions that are creative and affordable. We deliver innovative and memorable design by enhancing your brand identity with custom logo designs, corporate stationery, point of sale banners, billboards, print adverts, multi-media presentations, web design, e-mail signatures, eCards, T-shirts design, posters, flyers, and much more.
---
What kind of services can graphic designers provide?
Need to make a lasting impression? The right combination of colors, shapes, and words will define your brand. Get the perfect logo and ensure your branding hits the spot with these services. The field of graphic design is extremely versatile. Almost every industry requires a graphic designer to create logos and other branded content. For this reason, many graphic designers have decided to specialize in a specific industry and develop their skills accordingly. The field of graphic design is extremely versatile. Almost every industry requires a graphic designer to create logos and other branded content. For this reason, many graphic designers have decided to specialize in a specific industry and develop their skills accordingly. The kind of services that graphic designers in Pretoria can provide includes:
Logo Design
Business Card Design
Stationery Design
Label Design
Letterhead Design
Logo and Business Card Design
Name Card Design
Signage Design
Billboard Design
Packaging design
Photo manipulation
---
Print Design Services Pretoria South Africa
Graphic Designers also play an important part in designing print media. Our graphic designers ensure that layouts for all graphic designs are correct for printing. That bleeds are set to prevent printing errors. We ensure that the design File formats are compatible with the printing software of the printing company. Check out all our print design services.
Flyer Design
Postcard Design
Brochure Design
Poster Design
Advertisement Design
Calendar Design
Catalogue Design
Envelope Design
Magazine Design
Menu Design
Newspaper Ad Design
Print Design
Sticker Design
Resume Design
Word Template Design
Product & Merchandise Design Services Pretoria South Africa
Another important role of graphic designers is to design promotional Merchandise materials for business. Because our graphic designers have a lot of experience in the print, signage, and embroidery industries we know full well each the design formats, sizing, and layouts that different types of product merchandise require when it comes to graphic design. As a bonus, all designs provided by our graphic designers are put onto a mockup with adobe photoshop giving you an idea of what your design will look like on the actual product. Need some walking advertising? A little promotional gear for the team manning the tradeshow booth? Get custom apparel, mugs, or caps from our professional designers
T-shirt Design
Packaging Design
Bag and Tote Design
Cup and Mug Design
Apparel Design
Merchandize Design
Art & Illustration Design Pretoria South Africa
Not everyone is an artist – but the graphic designers at New Perspective Design definitely are. Whether you need a mascot designed for your sporting team or a piece of custom wall art you'll find what you need with these design services.
Illustration Design
Book Cover Design
Art Design
Card Design
CD Cover Design
Greeting Card Design
Invitation Design
eBook Cover Design
Tattoo Design
Character Design
---
Tips when Hiring a graphic designer
How do I choose and work with a Graphic Designer?
When it comes to choosing your graphic designer, make sure you are clear as possible about what you expect from them. It's best to write a detailed brief with background, details and timelines on your project. Giving them the relevant background information will attract the best talent possible for your brief. Make sure to share details about your company, what you wish to achieve and any qualifications you think are necessary for the role. Explain any deadlines and things they may have to work around to make sure their understanding of the job is as comprehensive as possible. It can also help if you understand a little bit about design yourself. Without going into too much detail, you can research what skills you would need for a particular job. After getting your head around some fundamental concepts, you can ask your candidate some questions to see how they respond. This could be about past work they've done, or it could be about something you are wishing to create from scratch. This will give you a good idea of how they come up with solutions. You may even assign a trial project to complete – as long as this trial is paid for. Talking to your potential designer on the phone is also useful. This way you can get a great understanding of how you will communicate together and whether you see eye to eye. Be sure to ask your candidate what they will need from you as well. This will help your project to go smoothly and result in the best possible outcome.
What happens if I don't like the work produced by my graphic designer?
If you don't like the work produced by your graphic designer in Pretoria, it's important to let them know. At the end of the day, all graphic designers have their own set of terms and conditions. Make sure you understand their policies before working with them and have an idea of how they will handle an unhappy customer. In most cases, you'll be required to sign a physical or electronic contract that determines how many times the graphic designer will review their work.
How much does a Graphic Designer cost?
The different kinds of graphic design and their complexity will greatly affect how much you can expect to pay. Graphic designers create a huge array of content – from posters and flyers to websites and logos. Some of these graphics are used for film or TV, while others find placement within ads. Graphic designers mix both skill and creativity, while also being able to communicate with clients in an effective manner.
Who has the rights to the project files once a graphic designer has completed their job?
It all depends on the graphic designer you are working with within Pretoria and whether they freelance or work for a company. Ideally, you should try to find a graphic designer in Pretoria that makes it clear that you will own your work once the project is over. This is incredibly important if you're hiring them to create a logo for your business. You don't want to deal with any unexpected copyright disputes at a later stage. In addition, there are some graphic design freelancers and companies in Pretoria that try to keep your files until you pay an extra fee or keep using their services. Makes sure that once the project is over, the graphic designer will grant you access to all necessary files and documents. You will need them if you decide to hire someone else in Pretoria for the job in the future.
What software and tools do Pretoria graphic designers use?
Graphic designers in Pretoria make use of a range of software and tools. It depends on their skills and the project requirements. However, there is certain computer software, apps and tools that have become very popular among graphic designers in Pretoria. Popular computer software and apps among graphic designers:
Adobe Suite (InDesign, Illustrator, Photoshop, Bridge)
Gimp
PaintShop Pro
Canva
Corel Draw
We are the best Graphic Designers in Pretoria.
Our graphic design related skills include:
Graphic Designers near Pretoria

Branding Freelancers near Pretoria

Web Designers near Pretoria

Adobe Photoshop Experts in Pretoria

Adobe Illustrator Experts near Pretoria

Social Media Managers near Pretoria

Illustrators near Pretoria

3D Designers near Pretoria

Photographers near Pretoria

Social Media Marketers near Pretoria

Why hire New Perspective Design as the Graphic Designer near Pretoria in South Africa?
You can hire a Graphic Designer near Pretoria, South Africa, from a New perspective design in four simple steps:
Create a job post tailored to your Graphic Designer project scope. We'll walk you through the process step by step.
Reach out to our team of dedicated top South African graphic designers and let them guide you through your project.
We will provide a quote on your graphic design job requirements.
Hire the right Graphic Designer for your project
How much does it cost to hire a Graphic Designer in South Africa?
Here, in new perspective design, our graphic designers don't charge hourly rates, we don't see how that's fair to a client, instead, you will provide us with the project scope and our team will get back to you with a fixed price.
Why hire a Graphic Designer near Pretoria, on Upwork?
As east London south africas leading graphic design agency, we connect our highly-skilled Graphic Designers and businesses and help them build trusted, long-term relationships so they can achieve more together. Let us help you build the dream Graphic Designer team you need to succeed.
Branding companies in Pretoria
Graphic Design courses Pretoria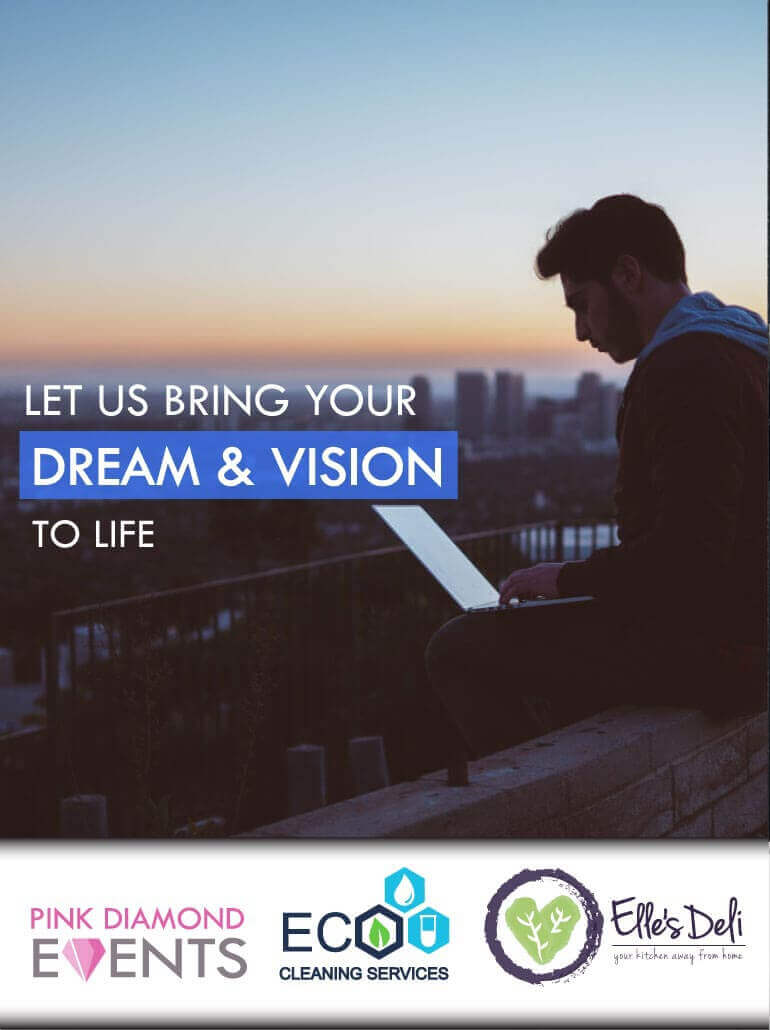 Our design studio
is eager to get creative with your business.
Create a strong corporate brand identity with a memorable design with our logo designers.
Logo Design Pretoria: Create a Memorable Brand Identity
Looking for the best logo design services in Pretoria? Our talented team of experienced logo designers at New Perspective Design will craft a visually stunning logo that represents your brand's unique identity. Stand out from the competition and leave a lasting impression with a memorable logo design tailored specifically for your business.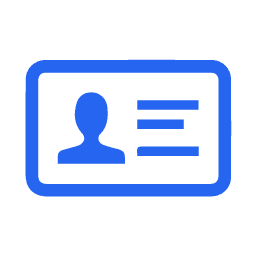 Custom, unique business cards designed to express the essence of your business.
Business Card Design Pretoria: Make a Lasting Impression
Make your business cards a reflection of your professionalism and style with our top-notch business card design services in Pretoria. Our skilled graphic designers at New Perspective Design will create custom, eye-catching business cards that capture the essence of your business. Leave a lasting impression on potential clients and partners with unique designs that stand out from the crowd.
We design strong and engaged corporate identities via market researched design strategies.
Visual Identity Design Pretoria: Build a Cohesive Brand Presence
Establish a strong and engaging corporate identity in Pretoria with our expert visual identity design services. At New Perspective Design, our talented team of graphic designers will work closely with you to develop a cohesive brand presence that resonates with your target audience. From logos and color schemes to typography and imagery, we'll create a visual identity that sets your business apart.
Our Graphic and logo design services come at a lower cost with the same quality due to our freelance design agency structure.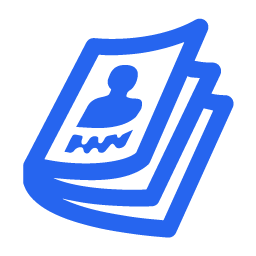 Complete brochure and catalogue design and production. Photography retouching in both print and digital media.
Brochures Pretoria: Captivate Your Audience
Looking for professional brochure design services in Pretoria? Our skilled graphic designers at New Perspective Design will create captivating brochures and catalogues that showcase your products or services. With attention to detail and expert photography retouching, we'll ensure your printed and digital materials leave a lasting impression on your audience.
We design innovative and engaging content in the form of digital media adverts built for you and your target audience.
Digital Marketing Pretoria: Boost Your Online Presence
Enhance your online presence in Pretoria with our cost-effective digital marketing solutions. At New Perspective Design, our experienced graphic designers and web designers will help you reach your target audience through engaging content and impactful visuals. From social media graphics to digital advertisements, we'll create compelling designs that drive results and help your business grow.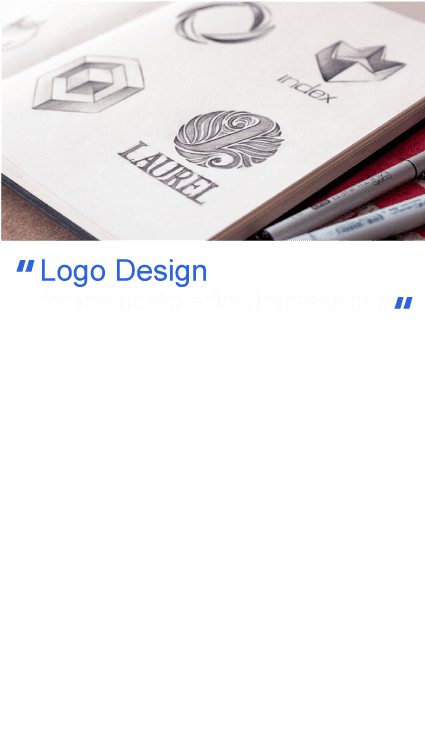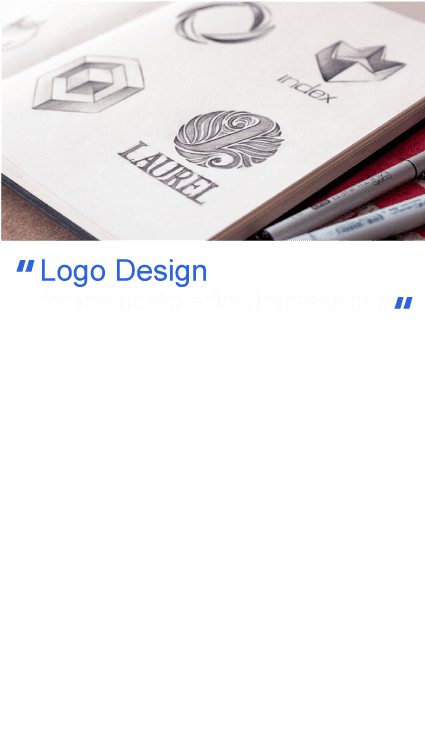 When it comes to branding companies in Pretoria we are simply the best service.
branding advertising companies in Pretoria
Logo Design Concepts
Your company logo design is the first visual communication for your brand identity. We've perfected the process of building unforgettable logos & branding.
Logos Designed for Target Markets

3 Concepts + 3 Revisions

Raises Brand and Product Value

Supplied in Sll Necessary Image Formats

.PNG .PDF .JPEG .SVG .PSD
We strive for professional, clean & memorable business card, logo and company brand designs that ensure effective marketing communication. Our logo, graphic & brand designers add value to your brand.
When it comes to web design Pretoria we are simply the best service.
NPD web design Pretoria Eastern Cape
Brand Collateral
Our full branding service solutions are there to enhance your brand presence in various ways such as:
Business Card, Letterhead & Company Profile Design & Print
Pull Up Banners, Poster & Flyer Design & Print
Corporate Identities & Large Format Printing
Vehicle wrapping Design & Print
Signage Design
Tshirt Printing & Corporate Gifts
Our Graphic designers facilitate the full creative process from designing and printing, up to delivering the final brand collateral.
When it comes to responsive web designers Pretoria we are simply the best service.
responsive 

web design Pretoria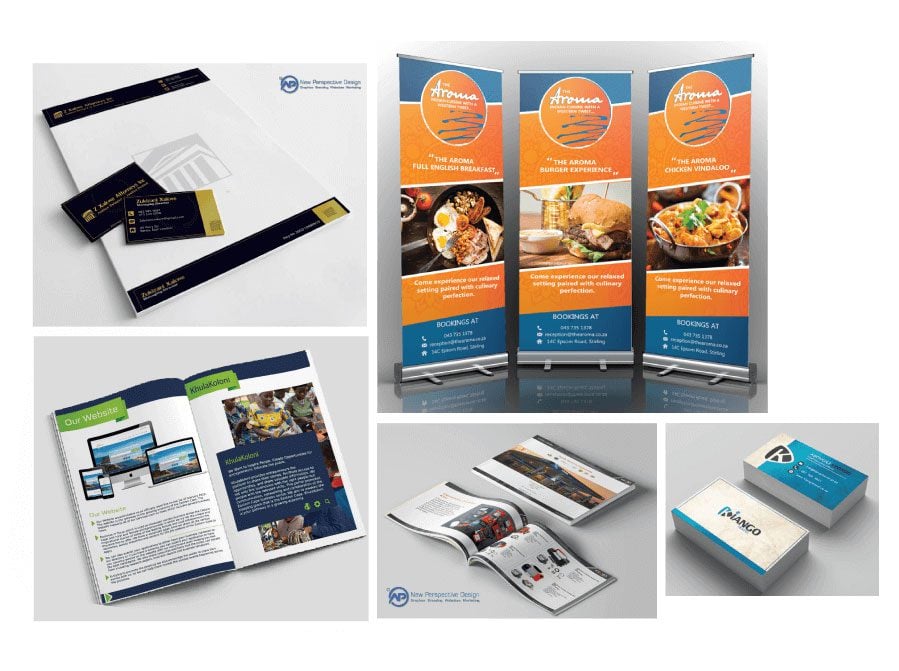 When it comes to logo design Pretoria we are simply the best service.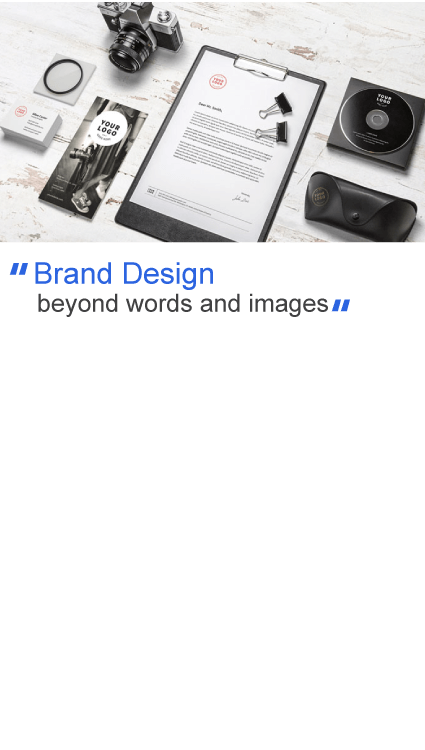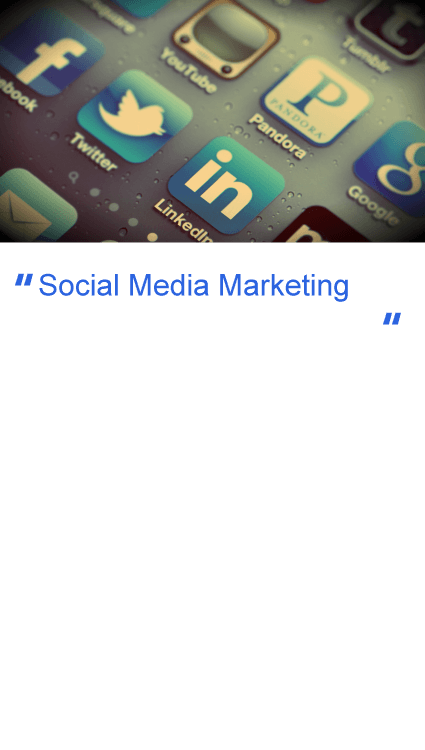 When it comes to online store web designers Pretoria we are simply the best service.
online store

web design Pretoria
When it comes to logo design Pretoria we are simply the best service.
Social Media Marketing
When executed well, social media can serve up dramatic and measurable marketing results. High search authority. Lead generation. New customer acquisition and more. Yet effective social media implementation eludes most brands. New perspective Design manages social media strategies as part of a complete marketing program :
Facebook advertisements

Social media content design

Social media marketing

Pay per click advertising

Developing advertising strategies for a competitive advantage over competitors
Helping our clients suceed