Get Ahead with ADwords
Adwords services that can make your business reach the globe in seconds.
Get Started
With Google ADwords
Google Adwords management services in Johannesburg,
Highly rated Google Adwords companies in Johannesburg,
If you're looking for professional Google Adwords management services in Johannesburg, South Africa, you've come to the right place. As a business owner, you know how important it is to have a strong online presence, and Google Adwords is one of the most effective ways to achieve that. But managing a Google Adwords campaign can be time-consuming and complex, which is why many businesses turn to professional management services to help them navigate the process.
Johannesburg, South Africa is home to a thriving business community, and there are many companies that offer Google Adwords management services in the area. However, not all companies are created equal, and it's important to choose a provider that has the experience and expertise to help you achieve your marketing goals.
One of the key things to look for when choosing a Google Adwords management service is their level of experience. A company that has been in the industry for a long time will have a deeper understanding of the Google Adwords platform and will be able to provide you with more effective campaigns. Additionally, it is important to look for a company that has a proven track record of success, as this will give you confidence that they can help you achieve your marketing goals.
Another important factor to consider when choosing a Google Adwords management service is their level of customer service. A good company will be responsive and easy to work with, and will be dedicated to helping you achieve your marketing goals. They will also be transparent and honest with you, keeping you updated on the progress of your campaigns and making adjustments as needed.
Finally, it's important to choose a Google Adwords management service that offers competitive pricing. While it's important to invest in a good service, you don't want to overspend on your campaigns. Look for a company that offers a variety of pricing options to fit your budget, without compromising on quality.
In conclusion, if you're looking for professional Google Adwords management services in Johannesburg, South Africa, there are many options to choose from. By considering the level of experience, customer service, and pricing offered by a company, you can make an informed decision and find a provider that will help you achieve your marketing goals.
With Google ADwords
New Perspective Design is a certified Google Adwords Partner. Adwords is an extremely powerful and complex platform for online advertising, as an already engaged business owner why not let us take over for you. 
We make full use of every feature that the platform has to offer as we know them intimately.
Our pay per click management services monitors and adjust your campaign on a 3-day basis. 
Expert AdWords Management Services in Johannesburg, South Africa
Your Path to AdWords Success
Welcome to our comprehensive AdWords setup and management service in Johannesburg, South Africa. At New Perspective Design, we specialize in crafting and optimizing AdWords campaigns tailored to your business needs. Whether you're a local shop in Johannesburg or a growing enterprise in South Africa, our team is dedicated to driving meaningful results for your online advertising efforts.
Unleash the Power of Google Ads
Dominate Johannesburg and Beyond with Google Ads
In the bustling digital landscape of Johannesburg, South Africa, visibility is key. Our expert team will not only set up your AdWords account but also curate winning strategies designed to make your business stand out. With Google Ads, you have the potential to showcase your products and services to the right audience, at the right time.
Campaign Types Tailored to Your Goals
We offer a diverse range of campaign types to ensure your message reaches your target audience effectively. Here's what we bring to the table:
Search Ads
Get Noticed on Google Search
Our search ads place your business at the forefront of Google's Search Network. When potential customers in Johannesburg search for your products or services, your ads will be right there, ready to capture their attention.
Display Ads
Captivating Visuals Across the Web
Our display ads are visually engaging, designed to make a lasting impression. They appear on websites throughout the internet, including popular platforms like YouTube and Gmail. In Johannesburg and beyond, your brand will be front and center.
Video Ads
Engage with Video on YouTube
Video content is king, and our video ads ensure your message is seen on YouTube. Showcase your products, tell your story, and connect with your audience through captivating video advertising.
Shopping Ads
Promote Your Products with Google Shopping
For e-commerce businesses in Johannesburg, South Africa, we offer Google Shopping ads. These product-focused ads are showcased on Google, making it easier for customers to find and purchase your products.
App Ads
Reach Mobile Users Seamlessly
If you have a mobile app, our app-specific ads will promote it across various channels, ensuring your app gets the attention it deserves among Johannesburg's tech-savvy users.
Local Ads
Drive Foot Traffic to Your Location
For businesses with physical locations in Johannesburg, our local search ads are the perfect choice. We'll help you attract local customers to your storefront, boosting your foot traffic and sales.
Smart Campaigns
Streamlined and Automated Success
Our smart campaigns take the complexity out of AdWords. They are automated and simplified, making it easy for businesses in Johannesburg, South Africa, to get started with online advertising.
Performance Max
AI-Powered All-in-One Campaigns
Experience the future of advertising with our Performance Max campaigns. These AI-driven campaigns deliver comprehensive results and are ideal for businesses seeking an all-in-one advertising solution.
Discovery Ads
Blend Seamlessly into Google's Feeds
Our discovery ads seamlessly integrate into Google's feed placements, giving your brand a native look and feel. These image ads will capture the attention of your target audience throughout Johannesburg.
Your Johannesburg AdWords Partner
At New Perspective Design, we're not just an AdWords agency – we're your dedicated partner in Johannesburg, South Africa, for online advertising success. Our team of experts is committed to optimizing your AdWords campaigns, maximizing your ROI, and helping your business thrive in the digital age.
Don't miss out on the immense potential of Google Ads in Johannesburg, South Africa. Contact us today to get started on your journey to AdWords success.
When it comes to logo design Johannesburg we are simply the best service.
Google Ads Service
Here is how we can help you :
Conversion tracking: knowing which channels clients came from to determine your budget spend versus intake.
We improve and analyze your keyword quality scores by optimizing your ad copy and landing pages lowering your overall cost per click.
Our portfolio bid strategies are set to allow you a position on the first page of google for as little as possible.
We analyze bad performing keywords and adjust or add new ones, allowing your campaign to grow to generate more leads.
We set up ad groups specifically made for a set of keywords, increasing your click-through ratio.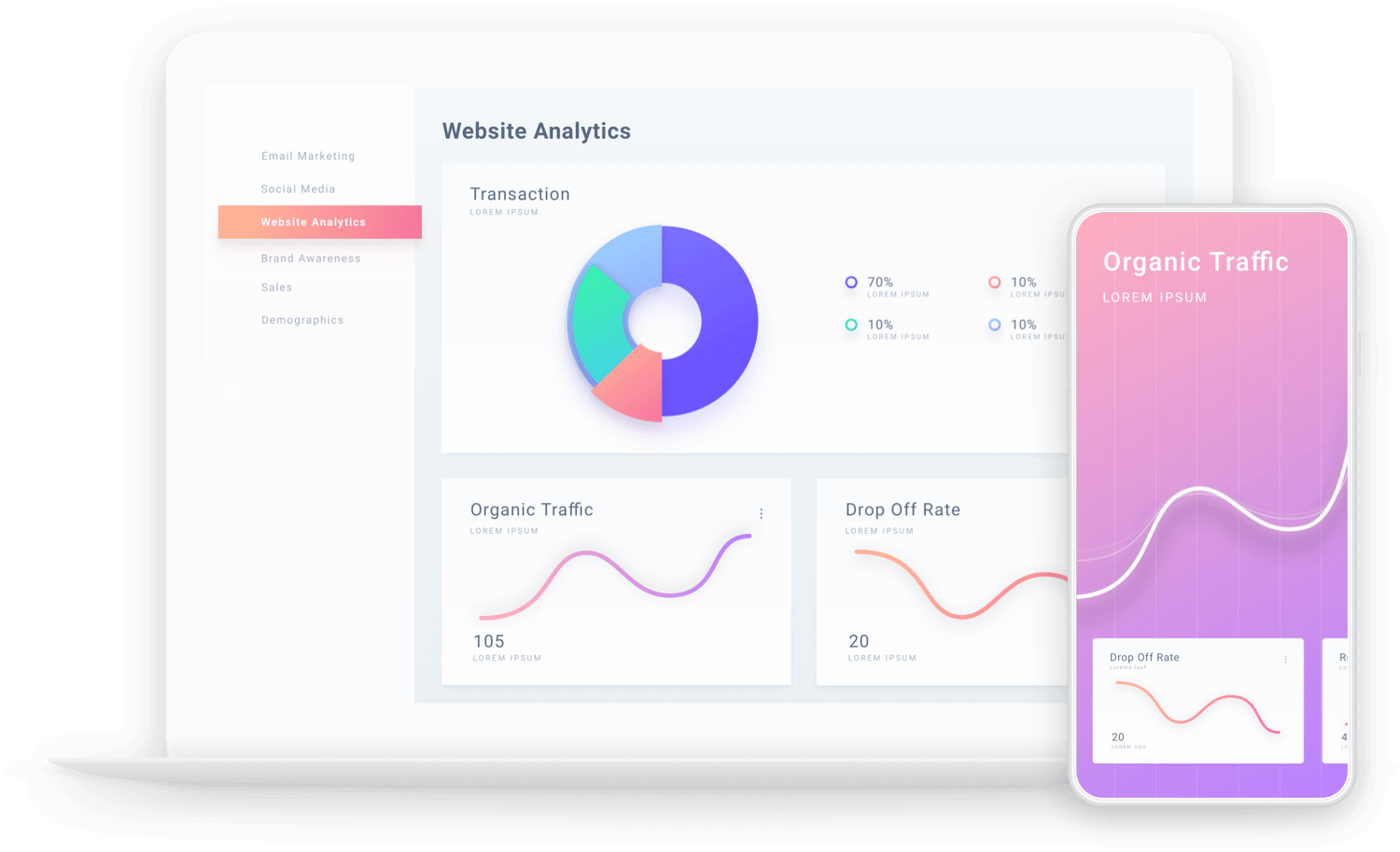 Contact us for a consultation today.
With our keywords in hand, our ppc campaign management professionals jump right into action. We will custom design an AdWords campaign just for you. Track the progress of that campaign, adjusting it as necessary to move towards meeting your goals.
You will also be supplied with frequent progress reports, and have full access to all accounts and data, so you always know just where you stand.
How much is it costing your business not being fully active on AdWords, your competitors are using AdWords shouldn't you?
Helping our clients suceed