8 Website Types: 8 Most Popular Website Types and Their Purposes  
types of websites that make money
types of websites design
types of websites with examples
5 types of websites
types of websites pdf
website types and purposes
examples of websites
what are the 3 types of websites?
Struggling to explain or to your website designer, freelancer, or web design agency what type of website you need for your business or personal use? We have put together a list of the most popular types of websites users ask for and what each of them does. 
1. Educational websites
Educational websites will at most times have a top-level domain of .EDU.
They are primarily used by educational institutions such as schools or businesses offering online courses. More advanced educational websites will have user subscriptions, and an (LMS) Learning management system installed on the backend. The LMS allows for control, monitoring, and allowing users access and participation in courses offered. 
Some Educational websites may sell products such as educational modules or books as an eCommerce store does. This means they will make use of payment gateways and subsequently will also need an SSL certificate.
Because educational websites usually have many users with different levels of access to the website such as admins, students, super admins it's very important to have high-grade security on these websites. They will also consume and create quite a large database. 
In terms of hosting you will want to have strong hosting and maintenance plans that can handle a lot of traffic and also have a high amount of ram and CPU power to handle all the functionalities that these websites run on the backend. 
---
2. Directory listing / portal websites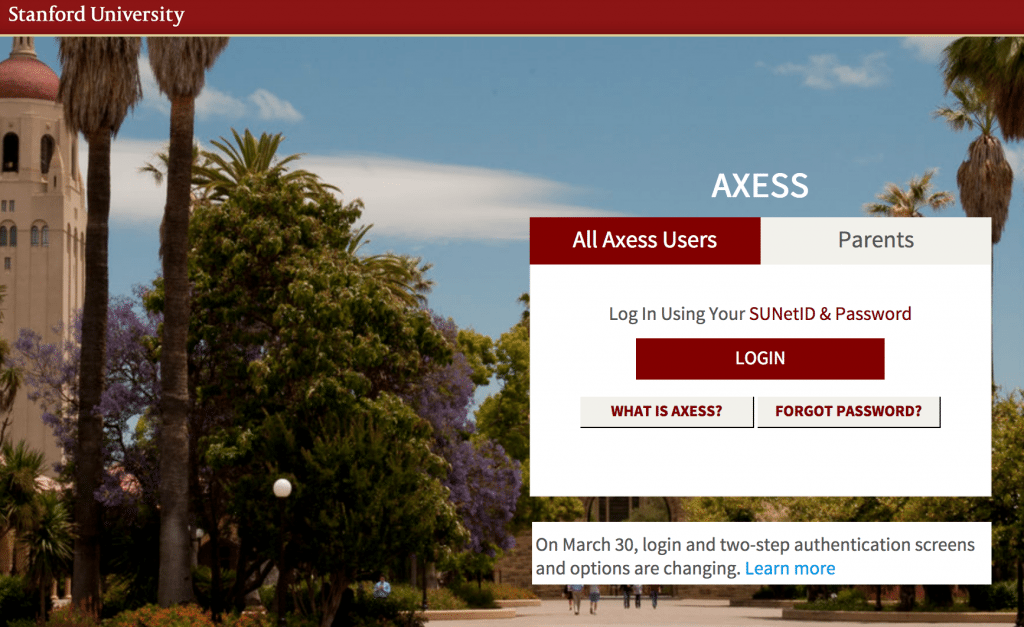 Web portals can be internal websites for organizations like schools, or big businesses. It's a centralized place to share news, training, and updates, and for students or employees to access their emails and files. 
Users will need their specific login to access these portals.
Portal of listing website contains a lot of user-generated content such as employee listings, business listings, news, and other information. Moderation is very important with this type of website. 
They often include very robust functionalities for members of the site to interact for example a user to contact a specific website via their listing or somebody to apply for a job online. Users are usually verified via email or by website admin/moderators as these websites are targeted by spam registrations. 
---
3. Portfolio websites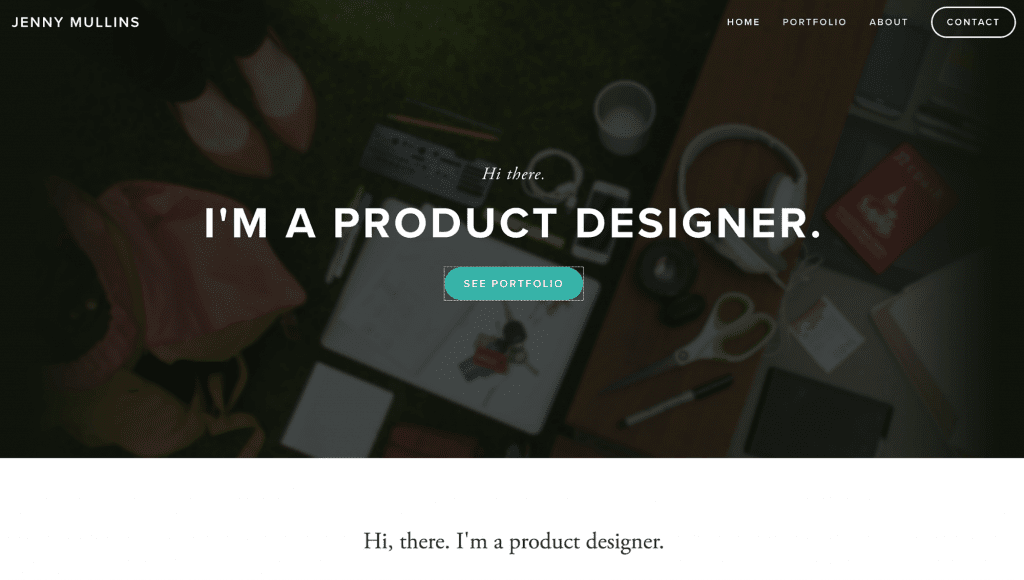 Portfolio websites are sites devoted to showing examples of past work. Service providers who want to show potential clients the quality of the work they provide can use a portfolio website to collect some of the best samples of past work they've done. portfolio sites can be stand-alone but often you will see portfolio pages integrated into business or brochure-type websites. 
This type of website is simpler to build than a business website and more focused on a particular task: collecting and showcasing work samples. 
The key difference with these types of website and why they are so popular with artistic types businesses is that have products that have a very high visual appeal.
4. Personal websites 
Personal websites are as the name suggests, are websites where people can share their stories, thoughts, and feelings via blogs videos, and other content types, about specific on non-specific topics. Webmasters can also choose to only publish blog posts, or you can expand and sell merchandise, create a community, and more. In the world of a business personal website can also be used to create a personal brand. 
Used mostly by public figures and influencers to feature the person as a brand. Which has its distinctive advantages as opposed to being seen as an actual business. 
---
5. Non Profit websites
Almost all nonprofit websites have a top-level domain name of .org. These websites usually have information about nonprofit organizations. Their pages tend to focus on current projects or causes that they are working towards. In most cases forms or donation functionalities allow users to donate to the cause or volunteer for a cause. 
Because payment gateways and payment information will be transferred through the website it's advised to run these websites with an SSL certificate in HTTPS. 
These sites also do well when integrated with social media channels. For example, social share buttons allow users to share specific pages of the website to social media where it can gain more reach. This is often done in social media marketing.  
---
6. Business Brochure websites 
Brochure websites are very popular with small businesses that don't have much time to update pages. Generally speaking brochure website will list the services or products, contact detail, the about and other necessary information about the company it represents. See our 10 elements every small business website needs a guide.
To put it in a nutshell brochure websites are there to answer users' questions such as: Who is this business? what do they do? where can I get in contact with them?
These websites are popular with small businesses because of their low website design and upkeep costs and their implementation is also very affordable and yet still provides the business with a credible online presence. 
---
7. Blog Websites 
A blog is a website that's regularly updated, run by one person or a small group, and is normally written in a laid-back style. A blog may not necessarily be incorporated on its own but can work in conjunction with other website types such on this list. 
Blog-type websites are useful for creating new content, be it news, events, or articles such as this one to broaden the number of topics your website covers. 
It's a digital journal. It started as a trend for individuals, but it grew as businesses started using them to update customers as well as offer valuable and informative content.
A blog allows webmasters/writers to categorize their articles, time them and share them on various other platforms such as social media, it good blog with strong content can help a business extend its brand reach and authority over a topic because pretty websites alone will not get you, clients. 
---
8. Eccomercce websites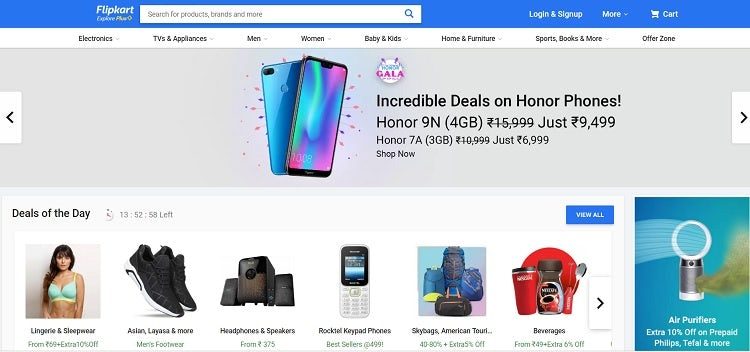 With an eCommerce store, you can sell products and services online. These types of websites contain components like product pages with buttons that either leads directly to the checkout page to process the payment or items that can be placed in a virtual shopping cart.
These websites usually contain a lot of functionality. They are integrated with payment gateway, they can offer coupon discounts, purchase discounts, purchase reward points, or even referral discounts. 
They integrate shipping calculations based on location and product weights.
Eccomerce website usually also features very detailed terms and conditions pages along with a detailed faq on privacy policies and delivery information. 
The reason being is a user purchasing a product online would like to know when they will receive it and how, they also want to know their rights regarding return policies, legally these websites have to cover all areas. 
Products can range from digital, such as downloadable ebooks, to simple such as items to variable products. 
Customers can also be allowed to create accounts on eCommerce websites allowing them to log into a dashboard and see past orders account details and more. 
E-commerce websites can contain baking, credit card, and transaction details of clients and therefore need to be very secure, run over HTTPS, and need an SSL certificate. 
---
In summary
Here are the 8 different types of websites:
Homepages.
Magazine websites.
E-commerce websites.
Blogs.
Portfolio websites.
Landing pages.
Social media websites.
Directory and contact pages.
We hope this website type guide will assist in deciding on the perfect website for your specific needs. Also that websites are not constrained to one type as you can see above they generally overlap each other in terms of functionality. That is however the beauty of websites, they can do almost anything. 
Related Topics:
website types and purposes
what are the 8 different types of websites?
types of websites design
types of websites pdf
types of websites that make money
website category list
what are the 3 types of websites?
what are the 8 different types of websites?
types of websites design
types of websites pdf
types of websites that make money
website category list